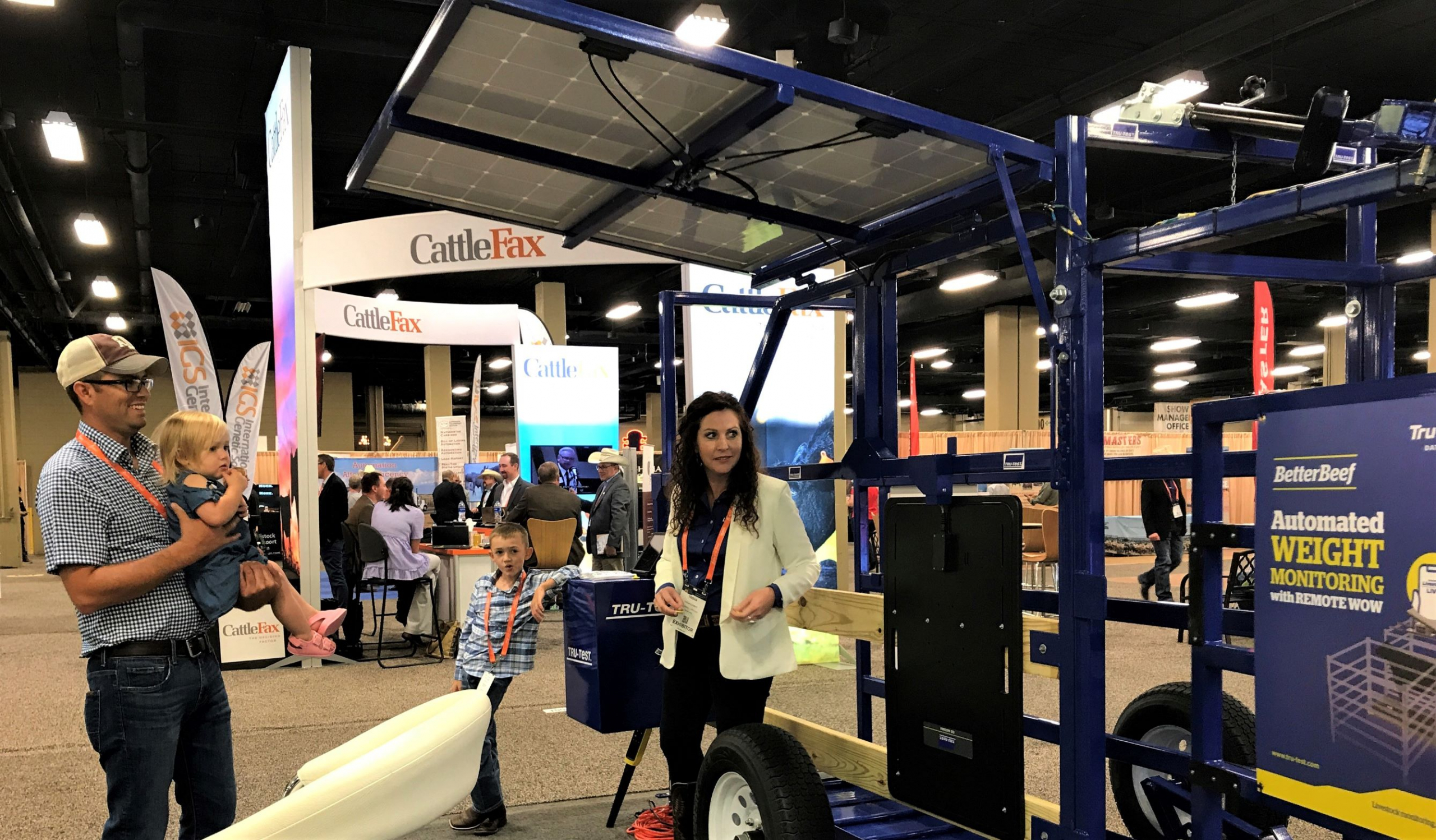 The Datamars North American Livestock Management team caught the eye of industry players at the annual National Cattlemen's Beef Association (NCBA) Trade Show and Cattle Industry Convention in Nashville, Tennessee last month.
"It was great to see the industry come together in person once again," said Trisha Klement, Datamars Channel Marketing Specialist. "CattleCon offers members a platform to discuss key issues affecting the cattle industry and for attendees to form new business relationships and solidify existing ones."
The main attraction of the Datamars Livestock exhibition was the Tru-Test Remote WOW (Walk Over Weighing) system.
Remote WOW is a combination of hardware and software and animal 'self' training that enables livestock producers to autonomously identify, weigh and draft individual animals without on-site intervention. Essentially it means that cattle can weigh themselves – without a human in sight.
In doing so it means livestock producers have real time access into how livestock are progressing towards target weights, together with early warnings of poor performance and health issues. This is achieved while removing issues associated with bringing livestock to the yards and reducing the burden that manual weighing places on time and labour resources.
During the event the Northern Ag Network interviewed Datamars' Jason Jones, Director of Product Management, Tyler Fritz, Territory Sales Manager, and Ariana Bigham, Demand Generation Specialist, to get the scoop on the value Datamars Livestock brings to livestock producers.
Listen to the 5 min interview:
Tyler Fritz highlighted various Datamars Livestock solutions that assist producers during the drought conditions parts of the US are currently facing.
"It's all about precision livestock management solutions such as electric fencing and weigh systems to help farmers best manage their resources and increase their profits," said Tyler.
Due to the droughts, stock dams are experiencing high levels of salinity which can be lethal to livestock.
"Datamars Livestock's portable electric fencing systems can be set up quickly and economically to help prevent livestock from drinking contaminated water" said Tyler. "We proudly help our customers manage and care for their animals and improve their businesses for today, tomorrow, and the generations to come."
While drought remains a significant concern with weather affecting pasture conditions in parts of the US, the future remains optimistic for the beef industry with demand at a 30-year high and cattle prices soaring.