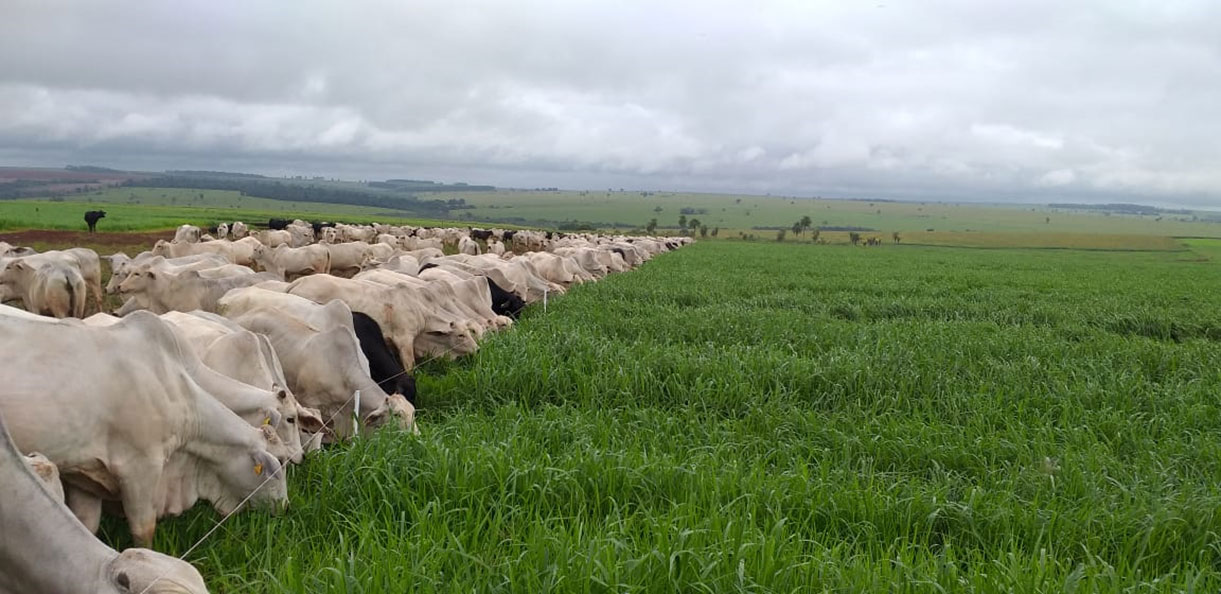 Climate, traceability, animal welfare and productivity are important focus areas for the Brazilian Roundtable for Sustainable Livestock (also known as MBPS) which brings together partners across the beef value chain to strengthen sustainable livestock production in Brazil through economic, social and environmental approaches. It's a mission Datamars is also proud to be a partner in.
Datamars recently joined as members of the MBPS, a partnership that extends the company's efforts and contribution towards the acceleration of sustainable livestock production globally.
MBPS is a highly active organisation and has clear synergies with our goals says Commercial Director for Datamars Latin America, Luis Muller who is leading the partnership on behalf of Datamars.
"Our focus on technology and data-driven tools that enable ranchers and producers to make more accurate decisions to increase animal productivity, while minimizing the use of scarce resources, will be part of our shared knowledge," he says.
Resources and insights from across the full cattle production value chain converge at the MBPS. The broad membership includes entities such as DSM and Cargill, and now Datamars, alongside industry organisations, farming, retail, financial associations, civil society organizations, research centres and universities which collectively provide the roundtable with extraordinary influence, diverse perspectives and expertise.
The not-for profit regional roundtable has been recognized with the Certificate of International Excellence on Sustainability and is a Brazilian representative in the UN. The group is aligned to the wider Global Roundtable for Sustainable Beef (GRSB) network that shares the same goals and principles – to advance the sustainability of the beef value chain through leadership, science and stakeholder engagement and collaboration. Datamars joined the global GRSB last year.
Muller says the Datamars team in Brasil are looking forward to being part of working groups focused on traceability, land use and animal welfare.
"We believe in the importance of the livestock sector and the communities that are part of it. We want to champion sustainable production and continue to take steps to advance it further. From collaboration, access to knowledge and exemplars we can help find better ways to serve the region and advance the sector's sustainability for the benefit of all."
"We are excited to have Datamars on board as new members," says Luiza Bruscato, executive director at the Brazilian RT (MBPS). "And we are looking forward to working with them to advance our shared mission of practical actions to produce beef with biodiversity management in Brazil. Technology is a critical enabler, and the technologies and data insight solutions Datamars provides, as well as their knowledge and passion for on farm education to support farmers and producers, makes them a valuable collaborator."