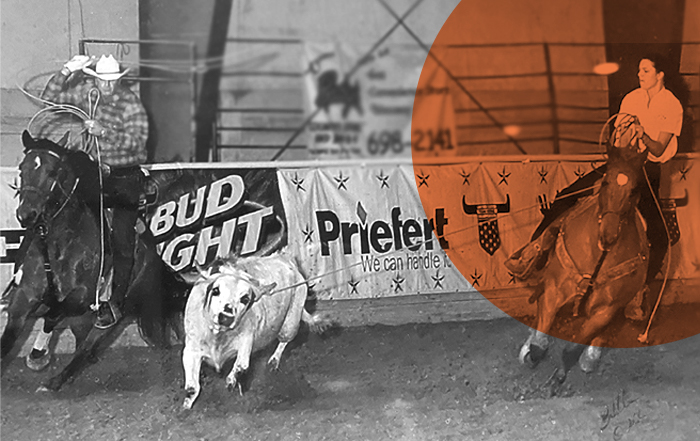 As part of the Datamars 'Spotlight on' series Luca Spinosa, Datamars Brand and Design Specialist, caught up with Tammy Parish to find out more about what it's like to live in the heart of livestock land in Texas, and just why customer connection is the most important, and rewarding, part of her job.
Tell us about your role at Datamars
My job title is Customer Service Manager, so my role is involves managing Customer Service for both our Mineral Wells and Temple locations, which are both in Texas. It's a really interesting role as it work across all Datamars business units in North America.
My role predominately involves working with customer service reps and the sales team to ensure products get to our customers correctly. In customer service we handle processing orders for all business units and any issues that arise with those orders. We enter and ship Livestock, Pet, and Textile identification orders from our Temple location. We ship Farm resource management, Animal health delivery systems and Livestock management solutions from our Mineral Wells location. I actually come from the legacy Tru-Test side of the business – so I'm more familiar with scales and fence products as I've been working with those products for 18 years! Over the past few years I've been learning more about our Livestock, Pet, and Textile identification products and that's been really interesting!
I feel really fortunate to work across both the Mineral Wells and Temple locations and with two fantastic teams. We have many experienced customer service reps that have a long history with Livestock identification and Farm resource management and I couldn't do my job without them.
Mineral Wells and Temple are about a two-hour car ride apart and we try to do as much cross training as we can so that both locations, as much as possible, operate as one. However – obviously we have our strengths and niches at each location!
Tell us more about your experience, what is it like to work in close contact with the rural and agricultural environment, and what attracts you the most with being in touch with our customers?
Yes, I definitely love being a part of the agricultural industry. I grew up in a small town just a few miles from our Mineral Wells office and feel really blessed to work in the same area now – and to be involved with making and selling our leading Datamars Livestock products that my friends and family use every day.
Personally, I didn't grow up on a big cattle ranch or anything, but it is true that many in Texas grows up participating in 4-H and FFA, two American youth organizations promoting and supporting agricultural education. My family is involved in team roping as well, which is a rodeo event, so cattle and horses are just part of everyday life for me.
At Datamars we have so many amazing customers that are wonderful to work with. My positions in the past allowed me to travel and work with those customers in person, and whether it be a show or a customer meeting, I was able to get to know them pretty well. Even for the customers I haven't met in person, when you have been working with them over phone/email for years you really grow with them and actually keep up with them as they move on to other things. The same goes for coworkers. That is what is nice about the ag industry – there are so many people, but it really is a small world.
Have you had the opportunity to work with Datamars employees and teams from other regions and countries? On what occasions and how did it go?
Yes, and everyone I've worked with from other regions has been terrific! I know when I first became a part of Datamars and would receive emails it took a little bit to figure out what country they were from!
I've worked with Fadi in New Zealand and Teresa in New Zealand in the past. Currently, I'm able to work regularly with Joao, Jana and Ramiro when processing orders from Datamars de Mexico.
Moon in New Zealand has greatly helped us by publishing some training tools for customers. We get a lot of troubleshooting calls on fence and scale products so we were extremely happy when we worked together to help her make some training tips for customers on those products.
The Pet identification products are newer to me, but the PID team in Boston continues to assist and teach me a lot.
How do you experience the Datamars purpose to "make a measurable difference"?
I certainly "try" to make a measurable difference. It's probably not always the case every single day with so much stuff going on but, for me, a key way I try to make a measurable difference is by always being open to working with other departments to get the job done.
What is on your wish list for your next year?
Work-wise we are always trying to improve processes within Customer Service to reduce errors and I really enjoy working with other departments to find ways to improve. That's always on my wish list.
For me personally, on weekends and any of my time off, I try to spend it team roping with my family. My son competes in junior rodeos and team roping competitions quite often so if I'm not at work I'm definitely traveling to wherever he is competing to support him. Top of my wish list is always spending more time with him at his events.