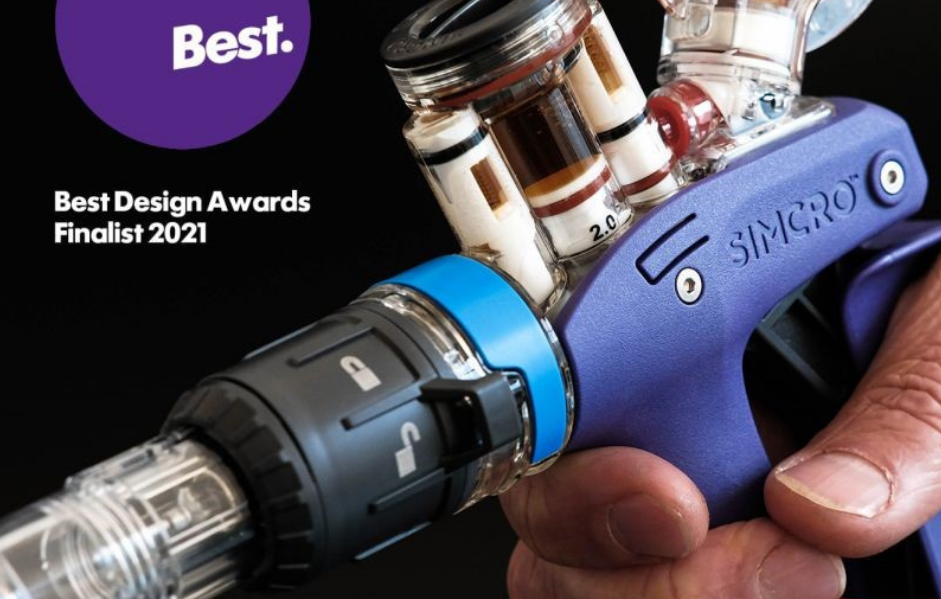 Datamars Simcro VS Injector, an animal vaccine delivery product designed for cattle and swine producers, is a finalist in this year's Best Design Awards in New Zealand.
This is the third consecutive year Datamars Livestock has been nominated for this award, after winning gold and bronze pins at the 2019 Awards for our Tru-Test S3 Weigh Scale and the S150 Portable Solar Energizer, respectively.
"The product design and ultimate performance of the VS injector is a result of significant feedback and collaboration with our customers with safety, flexibility and ergonomics top of mind. It's a true testament to our team's ability to use good design to deliver a great customer experience", says Verne Atmore, Datamars VP Livestock Management Solutions. "Congratulations to our team and to Formworks Design for another exceptional product design".
Datamars Simcro VS Injector is designed with operator safety and animal welfare at the forefront. The modular injector is ergonomically designed for comfort and packed with safety features giving operators the power to administer animal health vaccines accurately, effectively and with utmost care for the welfare of the animals as well as the operator.
The injector has a lockable needle guard to prevent needle stick injuries and is designed to reduce hand strain and trigger finger. A unique colour coded stamp attachment specifically for swine creates a visible mark around the injection site, helping to identify the treated animals while also ensuring the injection is administered in the correct site.
Datamars Livestock has over 50 years' experience in supporting the everyday requirements of livestock farming. "We work alongside farmers to develop award-winning innovative technologies that make a measurable difference to managing livestock. Our products enable farmers to produce more consistently, more efficiently, and more sustainably" says Verne.
Organised by The Designers Institute of New Zealand, the Best Design Awards is an annual showcase of excellence in graphic, spatial, product, digital and motion design.
Winners will be announced at the awards evening on 5 November 2021.
Read more about this innovative product that's making a measurable difference here.