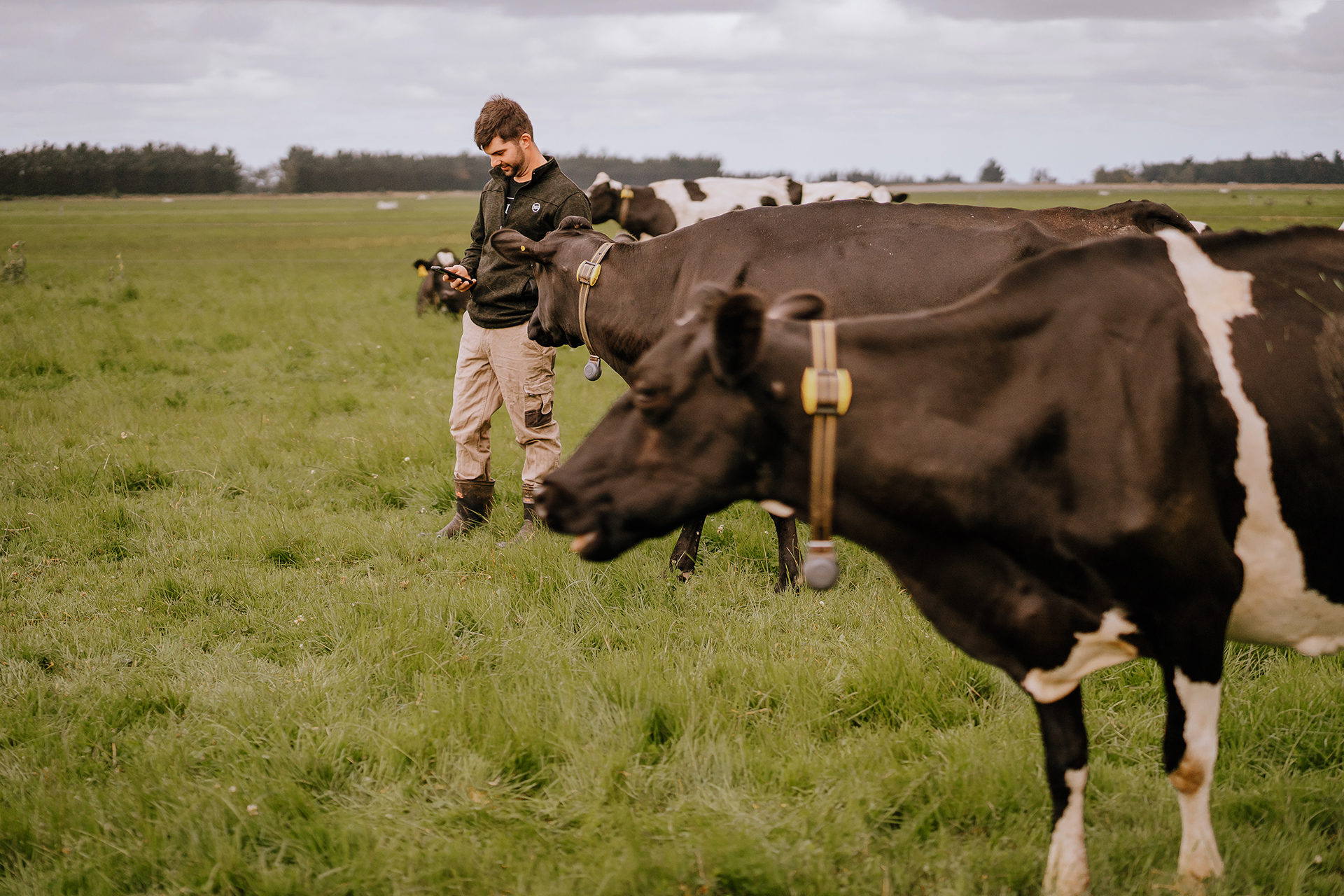 In Methven, New Zealand, Barry Flynn milks a 620-strong Friesian herd on 196Ha. He's implemented Datamars Livestock's Tru-Test Automated Heat Monitoring with Tru- Test Active Tag collar solution to track cow behaviour and improve animal health and breeding performance.
We wanted to explore how we could improve our breeding performance. One key strategy for doing that was collars." says Barry. He was extremely pleased with the results after the first 21 days. "The collars were picking up a few heats that I, with my trained eye, would never have picked up," says Barry. The data showed they were inseminating at the right time and holding onto pregnancies.
Barry says the collars are giving them a clear health advantage. "Asking the cows to calve down in August and then demanding they calf in the first week in November is like expecting them to be athletes. It's not giving them much time to heal and recover. With these collars, we are doing our best to ensure the sustainability of our herd."
They've also reduced costs and become more efficient. "With collars, you only need one person in the shed. It's saving me two hours every day allowing me to be outside managing the farm, where I should be. Plus, all the cow data is integrated and available through the Datamars Livestock cloud software which I can access via the phone app.
"The data gives you the opportunity to be proactive. Small things can make a huge difference to the whole impact of your season."