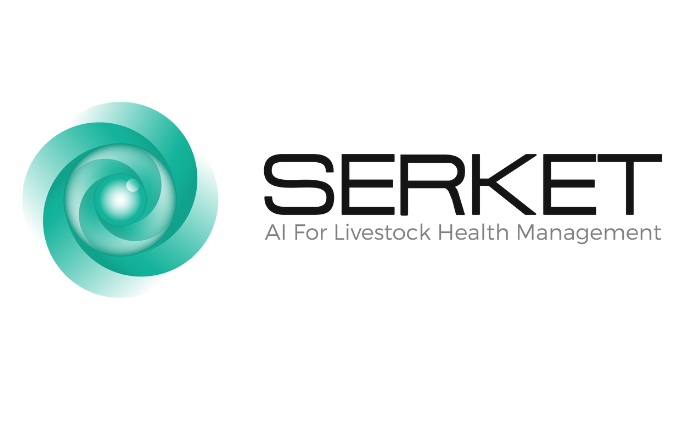 Datamars is pleased to announce that it has invested in a majority shareholding of agriculture technology company, Serket. The partnership supports Datamars' goal of accelerating sustainable livestock production and is part of the company's efforts to expand its smart farming offering and explore how wider livestock behaviour monitoring technologies, like video analytics and AI, can be used to help farmers reduce animal mortality rates, decrease antibiotic use, reduce feed costs, increase animal welfare and optimise labour.
Serket is an award-winning Netherlands based start-up that is developing video analytics technology based on artificial intelligence to power their health management platform. Their technology helps identify animal health, reproduction and environmental changes early on and then translates this information into actionable data for livestock producers.
"Serket is at the cutting edge of technology development and we are excited to explore how this technology could be added into our Datamars Livestock smart farming ecosystem and how it can be used beyond its current swine application, into dairy and beef environments, to benefit livestock producers around the world." explains Datamars CEO, Daniele Della Libera.
"Both Datamars and Serket are committed to the same goal – accelerating sustainable food production and farming systems that nourish the world population and respect the health of people, animals and the planet. We're both developing technologies that capture data and deliver insights to farmers and producers so they can make the best decisions possible for the health and productivity of their animals and their farming operations – and in turn, for the health and productivity of livestock production globally."
Founded in 2016 by CEO, Kristóf Nagy, Serket is operating in Hungary, Germany, Netherlands, Spain and Thailand.
"We're passionate about the proven value our Serket technology brings to pig-farmers at a time when animal disease management, labour shortages and environmental challenges mean being more productive by prioritising animal welfare and reducing use of scarce resources is more important than ever. We are pleased to partner with Datamars on this ongoing exploration including other livestock species and development work as well as leverage their global commercial network to help our solution reach more livestock producers" says Kristof Nagy, Serket Founder and CEO.
Datamars will be the global distributor of the Serket solution, which will be available through its Datamars Livestock portfolio and sold through the company's established global network of local market teams, distributors and channel partners.
Serket, with its 15 employees, will continue to operate as an independent business within the wider Datamars group.
ENDS
‍About SERKET
Serket is a livestock technology company offering an advanced AI solution that uses camera vision to enhance farm productivity, optimize labor and operations, and promote the health of individual animals. By monitoring changes in animal behaviour in real time, Serket enables farmers to identify sick livestock and intervene rapidly: shrinking mortality rates, reducing feed and veterinary costs, and minimizing the use of antibiotics.
About Datamars
Datamars, formed in 1988 and based in Switzerland, is the company behind Tru-Test weighing and EID solutions, Speedrite fence and farm management solutions and Z Tags RFID solutions. The company is committed to helping transform the sustainability of livestock production systems globally through integrated, data-based solutions. It's also the world leader in industrial textile and companion animal RFID based data solutions. As a global company, Datamars has three R&D hubs, six major production hubs, market based commercial operations in over 21 locations globally and employs 2000 staff worldwide.
For more information, please contact:
Teresa Steele-Rika, Datamars Head of Corporate Affairs
Email: Teresa.steele-rika@datamars.com
Dileep Sharma, Serket Marketing Manager
Email: dileep@serket-tech.com