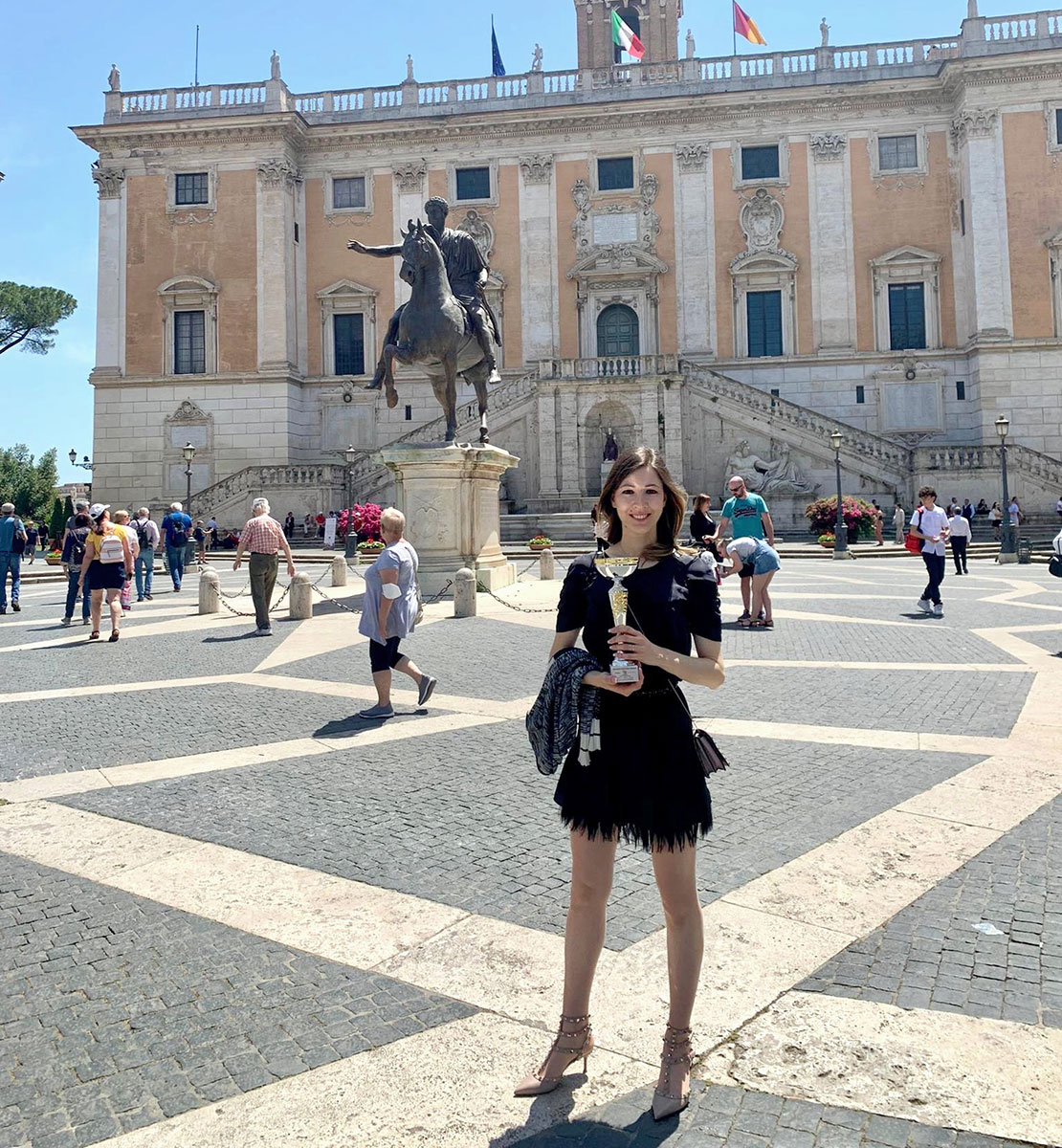 We continue our "Spotlight on" series where you get to meet some of our amazing employees from all around the globe, hear what it means to them to work for Datamars and learn more about their world outside of work.
Meet Silvia Primi, Head of Marketing and Communications for the global Textile ID business, based in Switzerland. We enjoyed speaking with Silvia and alongside her contribution to Datamars, are pleased to also wish her congratulations on recently winning a prestigious literary award!
Tell us about your personal background?
I was born in Busto Arsizio, a small city North of Milan in Italy.
Since I was a child my personality has always had a double soul. On the one hand a "rational" soul: I have always had an analytic mind and a great passion for numbers, mathematics, and financials.
Indeed, I have Masters of Science in General Management. On the other hand, I'm a very creative and communicative person, resourceful and imaginative. I love photography, art, and design.
I put a lot of enthusiasm and energy into everything, from my work to my family.
I am an award-winning poet and have won several prizes and acknowledgments at the most important Italian and European poetry competitions. Writing poems is the greatest passion of my life.
What attracted you to Datamars?
My first job after my graduation was at L'Oréal Italia as an intern. Over the next six years I stepped up to senior product marketing manager. This was fantastic, though demanding. Have you ever seen "The Devil Wears Prada"? Well, it's the same!
It was a real school of marketing in the field, the best I could have had, and above all from there I understood that my life's work was in marketing, because it fascinates me and amuses me a lot and above all it allows me to express my personal skills and combine the two sides of my personality.
In 2013, I moved to Lugano for love! I joined Datamars a few years later. Datamars hired me while I was pregnant, knowing I was soon to be taking some extended leave. It made me very happy to have found such a forward-looking and deeply ethical company.
Datamars is also an international leading group, and it has been a pioneer in its sector. It encompasses a great multicultural feel globally and I love working for winning companies!
Tell us about your current role at Datamars.
I have just been promoted to Head of Marketing and Communications for the Textile ID (TID) division, globally. I develop and implement the TID MarCom strategy into effective marketing plans and campaigns, managing the budget and measuring and reporting results. I take care of the brand image and awareness as well as advertising and public relations campaigns. I also manage all digital activities and internal and external communications. I create marketing content and materials and manage the organization of all TID sales & marketing trade shows and events worldwide.
How do you experience the Datamars purpose to "make a measurable difference"?
I am very proud of the Marcom TID results we have achieved of the last few years. In 2021, we outperformed all four top metrics used to measure marketing performance in B2B: Email engagement, website traffic and engagement, lead generation and conversions and social media analytics.
Our results show that we are making a measurable difference to our customer and partner experiences. We shouldn't forget that our human capacity is an important resource. When our marketing engagements are relevant and timely, we are not wasting our resources, or the resources of our partners and customers.
What achievement are you most proud of?
I recently completed a collection of unpublished poems called "GEO" thanks to which I could achieve the greatest satisfaction I could have had. In May this year, in the prestigious location of the Senatory Palace of Campidoglio in Rome and in the presence of an audience of over three hundred people, I was proclaimed winner of the 10th edition of the "National Prize of Italian Contemporary Literature 2022-2023" (Unpublished Poetry Collection category) among more than 5000 participants.
This coveted prize came with the winning of the free publication of my book GEO. That has always been the biggest dream of my life. This is in fact a highly unusual achievement for emerging writers, especially in the field of poetry, a literary category decidedly sacrificed by publishing houses with respect to fiction and non-fiction. Also, I never sought to pursue self-funding publishing because I always thought that I would have won the publication purely deserving it according to the judgment of a qualified jury, or rather I would have given up on it.
In GEO I tried to create a "game" of parallels and analogies between the elements of the natural sciences and our personal and interpersonal nature, gradually developing poems that offered a singular starting point for reflection and investigation on our inner world.
GEO will be published in a monographic book in September and promoted through a series of presentations throughout Italy with the collaboration of Entities, Administrations and Associations.