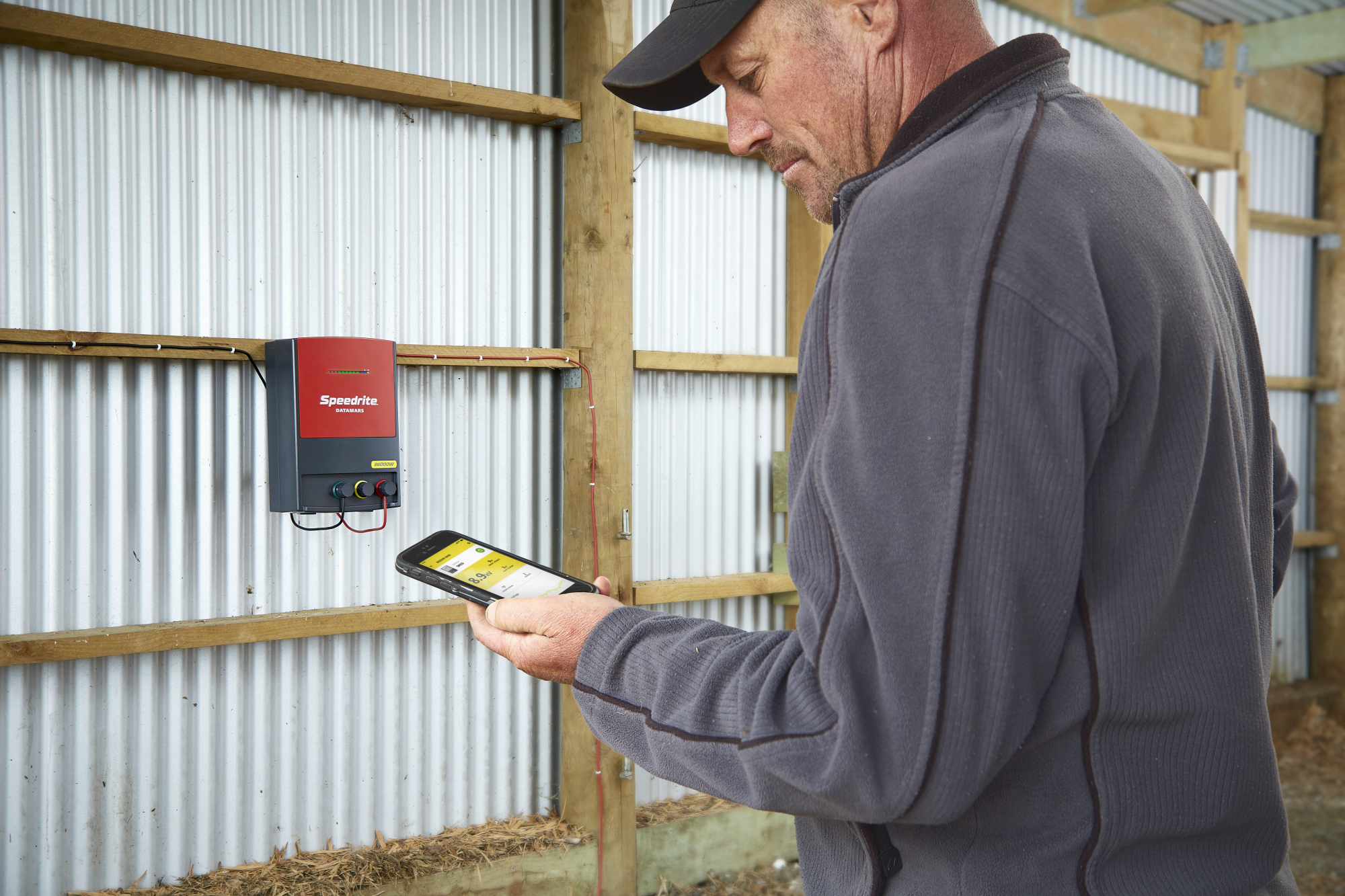 Datamars Livestock delivers global leader in energizers
Claiming the space of the world's most powerful smart energizer is Datamars Livestock's new 86000W Mains Energizer. Packing an impressive 86 Joules (J) of output energy, the 86000W is unsurpassed.
"The launch of the 86J provides a moment in time where great power meets great connectivity to truly drive integrated systems and deliver farm efficiency," says Fadi Allos, Datamars Livestock Global Product Manager.
"Our 86000W Mains Energizer is built on a long legacy of iconic energizers from Datamars Livestock brands, Speedrite, Stafix and Pel."
The standout connectivity of last year's release, the much-lauded 46000W (46J) Energizer is carried through to the 86000W model. With out-of-the-box BluetoothTM and Wi-Fi functionality, farmers can connect to the energizer while nearby or remotely.
Using the Datamars Livestock Farm app, farmers can check energizer voltage in real-time, configure settings, and turn power on and off from anywhere with ease.
Around 50 percent of 46J owners are using the Bluetooth capability, with 13 percent on Wi-Fi, demonstrating the appeal of this functionality.
Fadi says walking the fenceline looking for your faults doesn't improve tomorrow's production.
"The smartphone operated 86J energizer speeds up fence maintenance and reduces the need to spend hours finding, checking and fixing faults. Alert functions mean there's no need to check the status of the energizer. It checks in with you when voltage falls below the desired level. All this means farmers can redirect their focus to revenue building and futureproofing activities, or valuable rest and recreation."
Other superior features of the 86000W Mains Energizer include Cyclic Wave™ delivering continuous power to the end of the fence, LED indicators for quick diagnostics and split bolt terminals to help connect multiple wires with ease without bending or over-tightening.
Innovation is at the heart of our Datamars business. Our legacy is in technology development and the unique application of it to transform sectors and bring new levels of efficiency and effectiveness.
With R&D teams across the world and a vision to make a measurable difference to the production and quality of life of our customers, its new solutions like these that make us proud.
The 86000W Mains Energizer is available from rural resellers in New Zealand from October and November under Datamars Livestock's Speedrite, Stafix and Pel brands. It will be available in other markets early 2022. Learn more about the product or find local stockists at www.speedrite.com