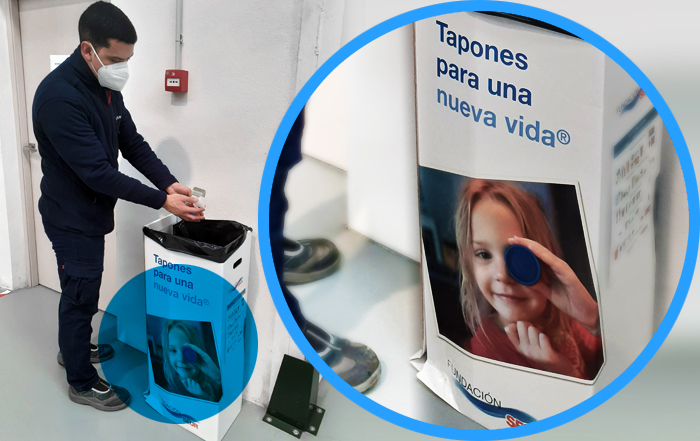 Datamars Spain has put much effort into its waste management practices in recent years, including clear in-house sorting protocols and staff training.
Alongside significant reduction and reuse activity which reduces the total amount of waste from operations, 100% of all remaining waste is recycled (70% of waste being paper and board). This importantly means disposal of waste from Datamars Spain was almost negligible from a carbon footprint perspective.
"In 2017, as part of the ISO 14001 certification, we implemented a waste management system. It was focused on recycling, reducing consumption, and reusing. The key to our success has been the collaboration, support, and sense of responsibility of all team members across all departments." Said Teresa Pérez, Quality Manager, Datamars Spain. "Small actions by each of us has made a remarkable difference in our carbon footprint. I'm really happy, and proud of my colleagues.
In terms of recycling we have a strong focus on education, making it easy and also seeking innovation or interesting opportunities. For example, alongside dedicated recycling areas, the Datamars Spain team also have several 'second life' paper containers where paper is gathered to reuse in different ways. The team also collaborate with external community programmes where recycling of goods, such as bottle caps, is done for both environmental purposes but also to raise funds for vulnerable community initiatives, such as children with mobility problems. The combination of these programmes and the internal focus on awareness and engagement is key to their success.