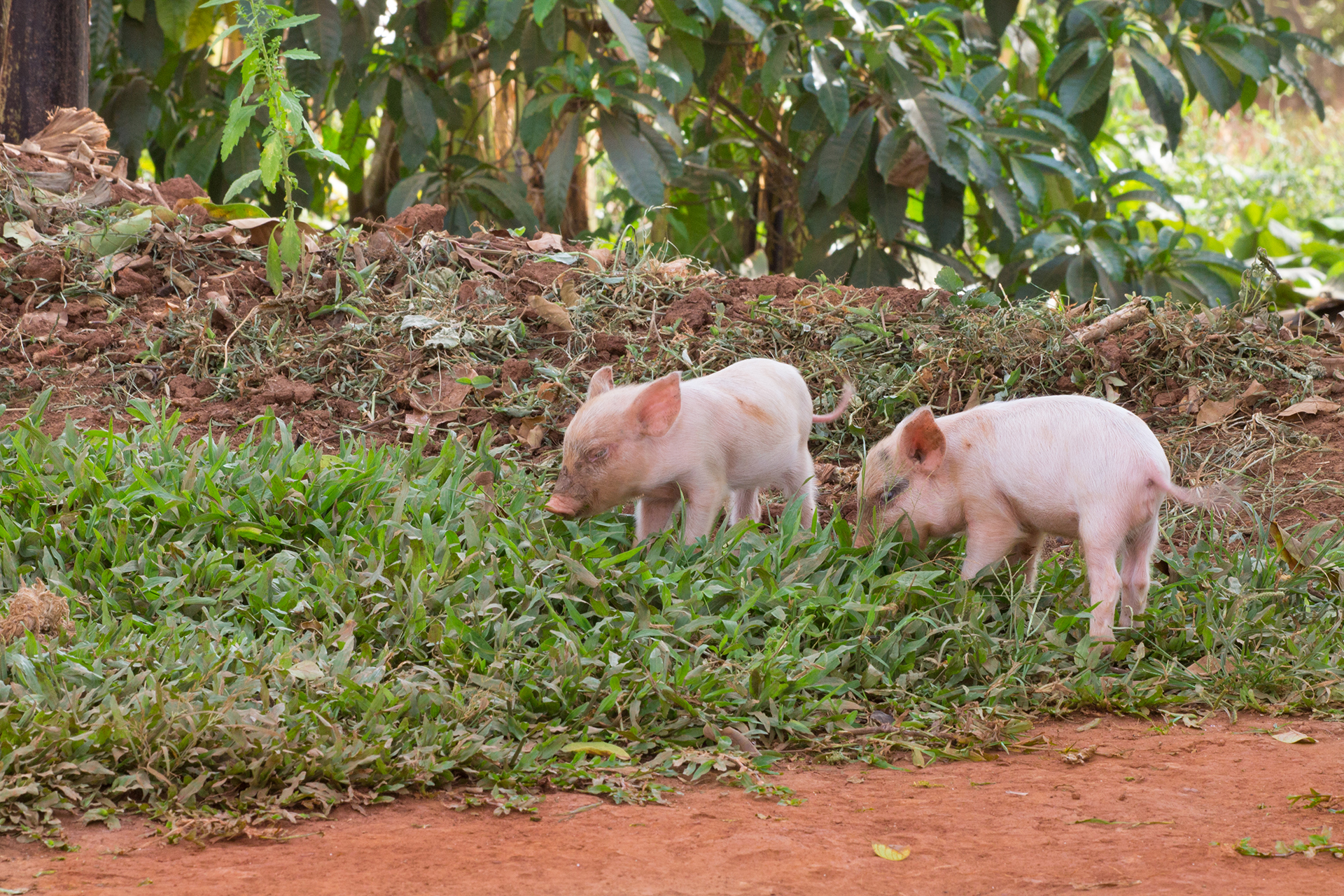 Pig farming is one of the fastest growing livestock activities in Uganda, increasing not just food production, but also income and employment.
In 2020 Datamars partnered with the Roslin Institute, a word-leading institute for animal science research, with genetics specialists AbacusBio and Ugandan based organisations Vetline Services and Makere University on 'PigBoost'. PigBoost is a developmental project to increase the productivity of pig smallholders in Uganda supported by the UK Government's Global Challenges Research Fund.
The PigBoost developmental project aims to help livestock producers make sustainable data-driven decisions and manage their herds for improved genetics. Datamars Tagfaster (RFID tags), readers and visual tags are being used to manage and collect the data from the day of the pig's birth, to allow accurate recording of breeding, production and disease data. Pigs who are the most fertile and have the highest growth rates can be targeted for breeding, while animals with potential diseases can be identified and isolated.