Brazil has more than 57 million pet dogs, 26 million pet cats and, while microchipping is not yet required by law, approximately one million animals are chipped each year by their pet-loving owners. Recently, thanks to Datamars pet reunification solution PetLink, which combines visual and RFID technology for animal identification with reunification database software, we marked an important milestone – the very first PetLink Brazil registered animals were reunited with their families!
Pomeranian found in Porto Alegre, Rio Grande do Sul, Brazil
Vet Hospital Dudu, in Porto Alegre liked our solution and the possibilities it brings, so they quickly adopted microchipping into their standard routine. A few months ago a pomeranian simply walked into their hospital without any humans with it! Finding this a bit odd, they scanned the dog, found that it had a microchip, checked their system, and discovered that the pet was registered there. With all the pets registered details they were able to quickly contact the owner. A successful ending to a stressful situation for the pet owner.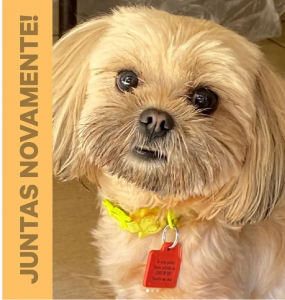 Zoe the Shih Tzu found in Paranaíba, Mato Grosso do Sul, Brazil!
Zoe ran away from home just after moving to Paranaíba, Mato Grosso do Sul from Fernandópolis, São Paulo. A lovely lady Juliana found her after seeing the Datamars PetLink ID visual tag clearly placed on her collar. She contacted us and we immediately began our tracing procedures through the PetLink system. In less than an hour Monique (Zoe's owner) was reunited with her pet!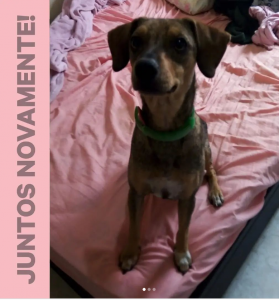 Charlotte, an adopted rescue dog, found in Bauru, São Paulo, Brazil
Miss Charlotte was originally a stray dog that was adopted by João and Ana. The couple have many pets but decided to microchip Charlotte since she is rather keen on escaping from their house! Luckily they did, as shortly after her microchipping she was found wandering and scared in the streets. Because of her Datamars PetLink ID tag, the people who found her knew to call us. Initially we had some issues contacting the couple. However, PetLink offers another layer of protection by registering all of the details with the pet's vet. A swipe of Charlotte's microchip brought up her owners details and we were able to quickly locate the couple. Just like Zoe, Charlotte was back home within an hour.