Datamars livestock readers quickly and easily capture unique identification information, helping farmers and ranchers make quick work of herd management.
Given our expertise in livestock identification systems, it's only natural that we also provide a variety of versatile readers.
Our RFID devices are developed and produced in-house, and each reader is suited to a different environment, but can be used on a variety of species.
With stationary and portable options, and mountable chute/sweep/gate readers we're sure to have something that will suit your needs for use indoors or outdoors.
For more information on the most suitable options to meet your needs, please contact livestock-id@datamars.com or your local Datamars sales representative.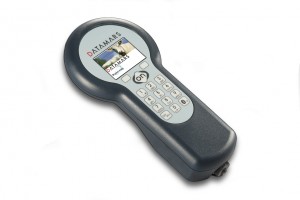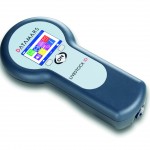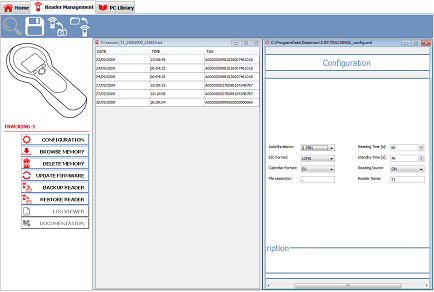 S-ID
Datamars S-ID software is designed to work specifically with Datamars companion animal and livestock readers to help simplify data transfer and reader management associated with electronic animal identification.
S-ID sports a simple, intuitive interface with a wizard to help streamline the setup process. S-ID will automatically detect which Datamars reader is attached and will then display the appropriate functions and options. S-ID will help with data transfer to computer or application, and will also be the interface for downloadable updates and upgrades.
Benefits
Simple, intuitive interface makes S-ID easy to use out-of-the-box
Simplifies reader update and upgrade process
Provides easy to use data management tools and helps with data organization
Connects to the PetLink database and Petmaxx search engine
Features
Automatically checks for software and reader updates
Data management functions, including browsing, downloading, editing, export of .csv and .xml, and data deletion
Backup and restore function
Quick connection with Datamars pet databases and search engines worldwide
Can be used to send remote commands to the reader (ex.: remote start of microchip reading)
Software and drivers
S-ID Download (Windows version) (zip)
USB Virtual Com Port Drivers (Windows version) (zip)
Documentation
Datamars S-ID Installation Guide (pdf)